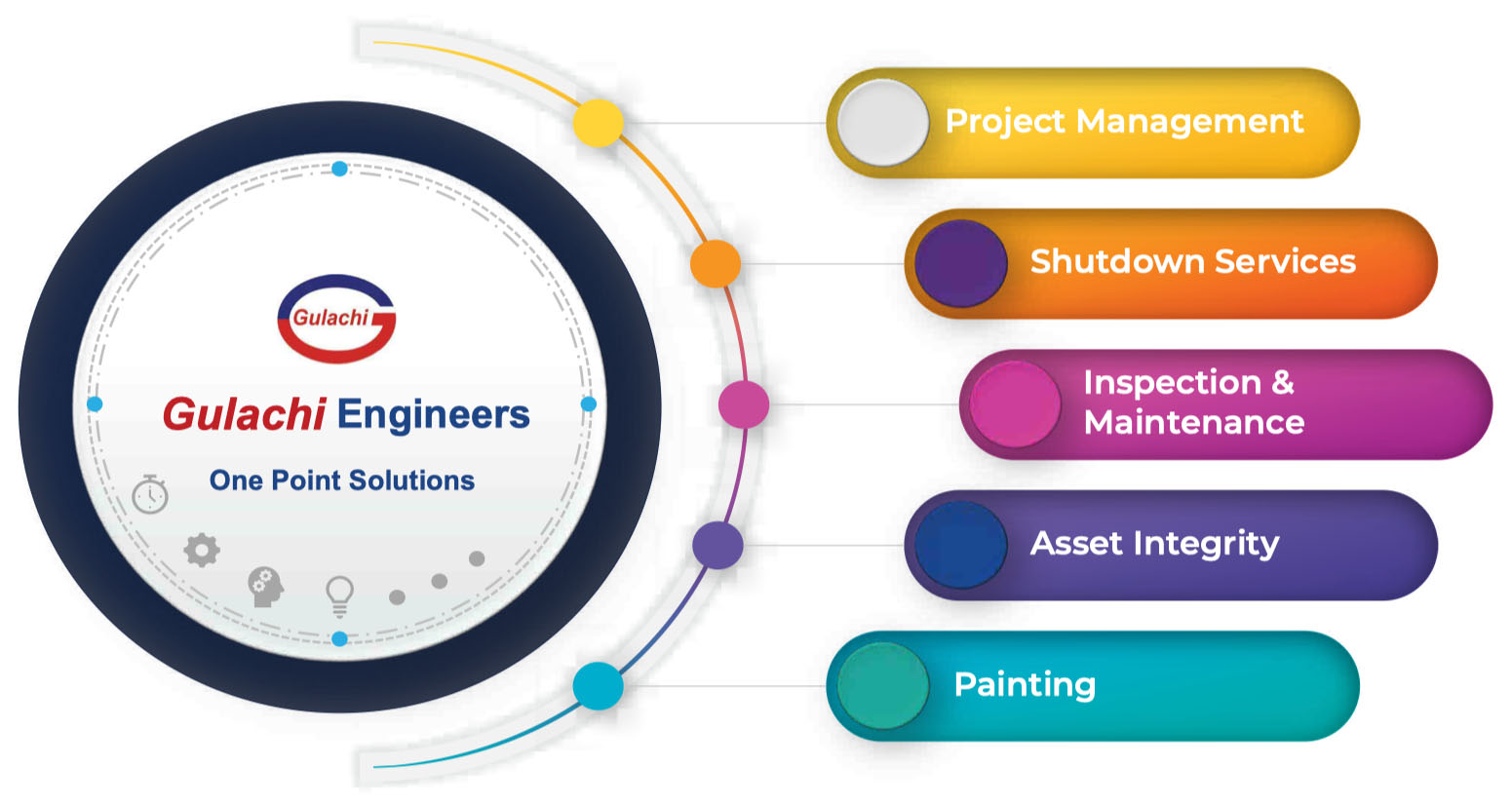 Our company is a leading provider of total industrial solutions, offering a comprehensive range of services to meet the diverse needs of industries. With our expertise and experience, we serve as a one-stop solution, providing end-to-end support for their industrial requirements. From Online performance monitoring to planning and executing the full shutdown will be done under one roof.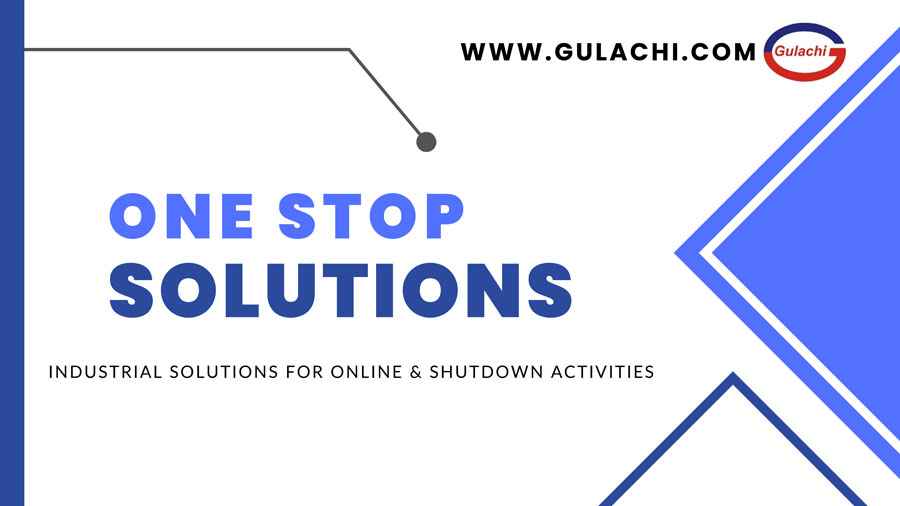 INSPECTION & TESTING SERVICES
We are providing Inspection & testing Services since last 21 years and with an vast experience, we have developed all inspection techniques which are required for the industries. We are equipped with all Destructive, Non-Destructive, and Advances Inspection techniques. Our latest Robotics and Drone Inspection techniques would be the coming star in the field of Inspection & Testing.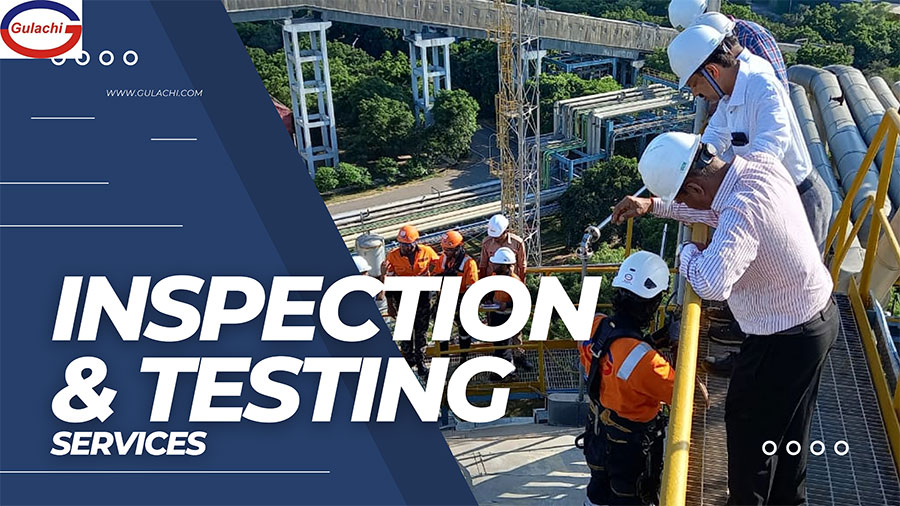 Equipment Performance low due to inefficient cleaning? Our Industrial Cleaning Technology is the best technique in the Market:
Mechanical Tube Cleaning
Hydro Blast Cleaning
Non-Man Entry Storage Tank cleaning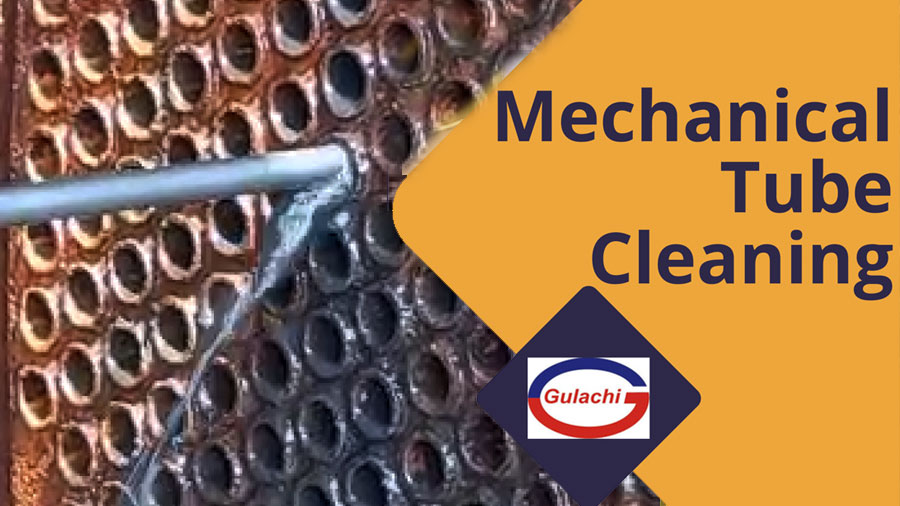 PROTECTIVE & ANTI CORROSIVE COATING
The latest dustless blasting is the trending technique for surface preparation. No need of isolation, prepare the surface as per the standards with no more effort and in quick time with our latest dustless blasting Technique. We provide a total solution for Anti-corrosive coating. Waterproof, Low Temperature, High Temperature, CUI and life enhancement coating system are our one of the best products.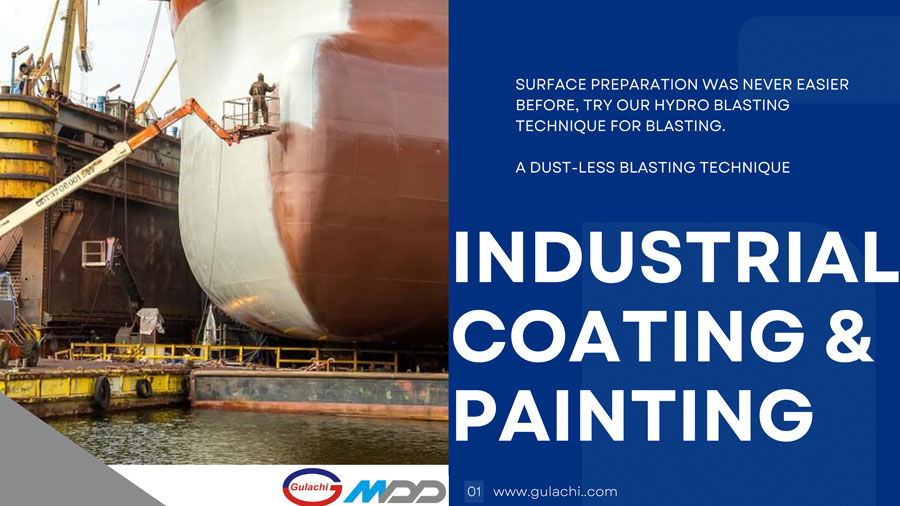 HVAC-CHILLER INSPECTION & MAINTENANCE
Inspection & Maintenance of HVAC cooling system is the most important role for any Big building and organization. We provide a total solution for HVAC Inspection & Maintenance.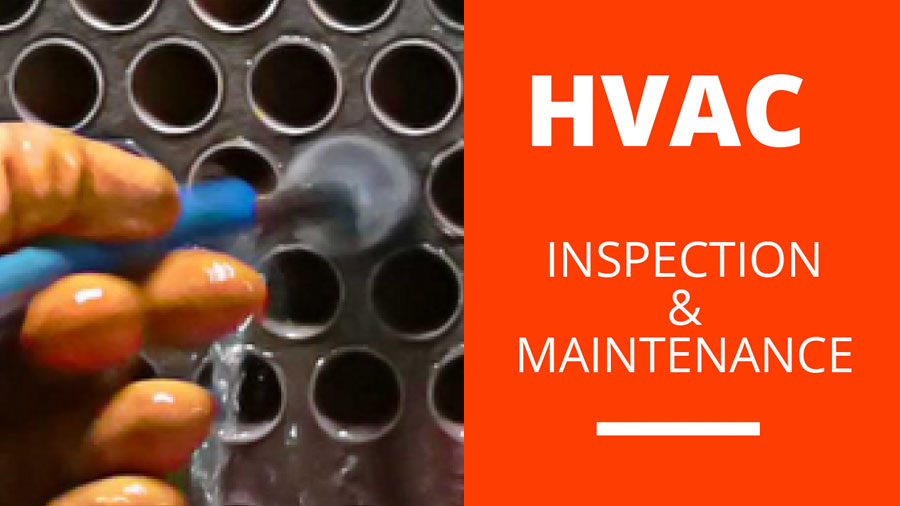 It is a specialized and customizable cleaning system for Heat Exchanger Tubes with Hard Scale and tube choking problem. Our Mechanical Tube Cleaning system is most reliable system when it come for cleaning hard scale deposits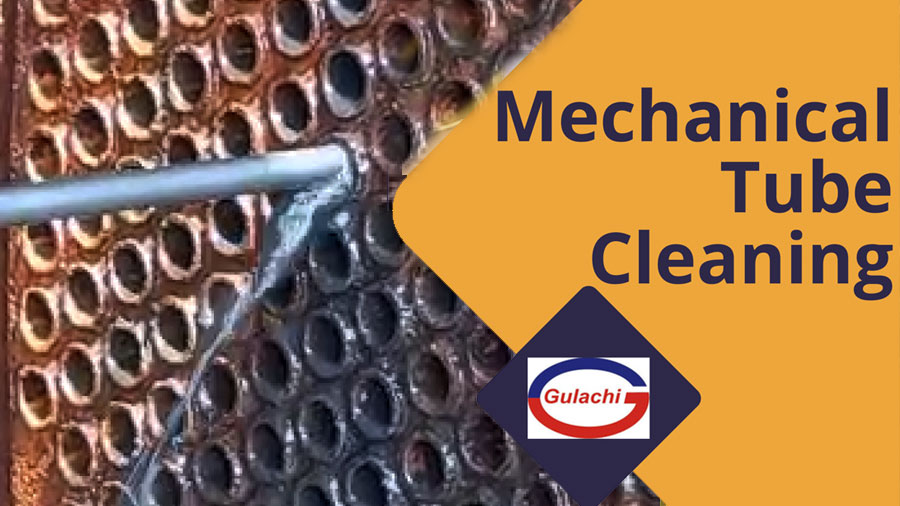 MAN-LESS STORAGE TANK CLEANING
The system is an automated, mobile and modular, non-man entry oil tank cleaning system. Especially designed to clean large volume, difficult-to-clean oil tanks, it can be tailored to meet your individual needs – whether you simply need efficient tank cleaning or if you require tank cleaning, sludge separation and oil recovery in one integrated process. It is suitable for both floating and fixed roof tanks.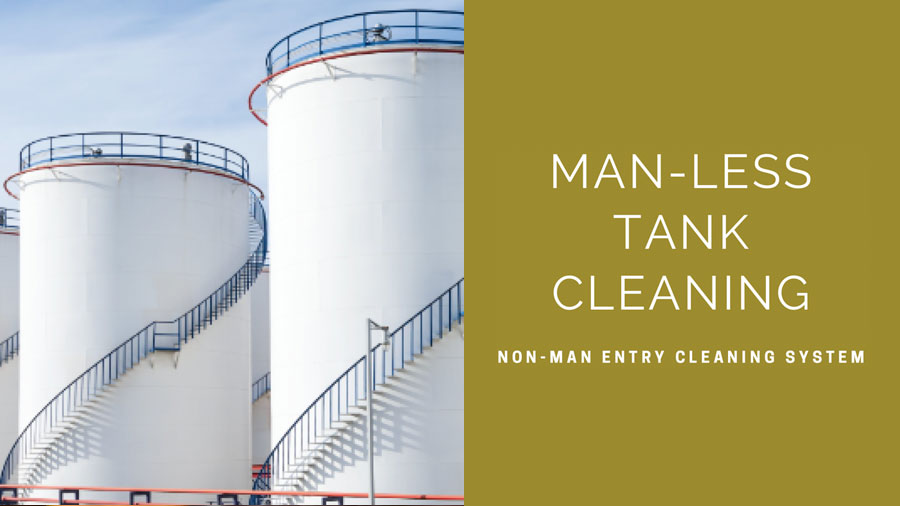 HEALTH & INTEGRITY ASSESSMENT OF DOUBLE WALL STORAGE TANK
Double Wall Storage – DWS- tanks are the most delicate tanks and needs special arrangements for taking shutdown to assess the health. of the Tanks. As the tanks are taken for 1st shutdown in minimum 20 years of service periods, they need special care and expertization. We provide a total solution for DWS Tanks.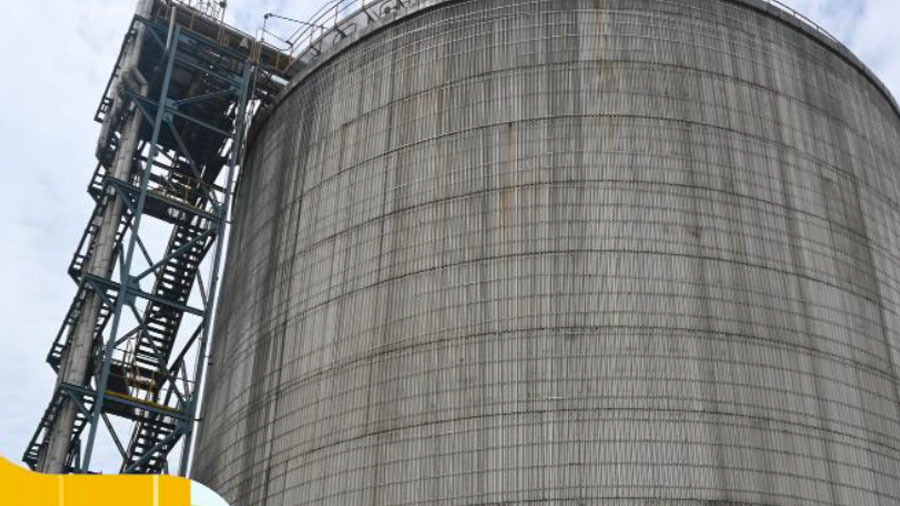 Helium leak testing is a highly effective method for detecting even the smallest leaks in various applications, such as automotive, aerospace, electronics, pharmaceuticals, and more. Our skilled technicians utilize state-of-the-art equipment and techniques to identify leaks with exceptional accuracy.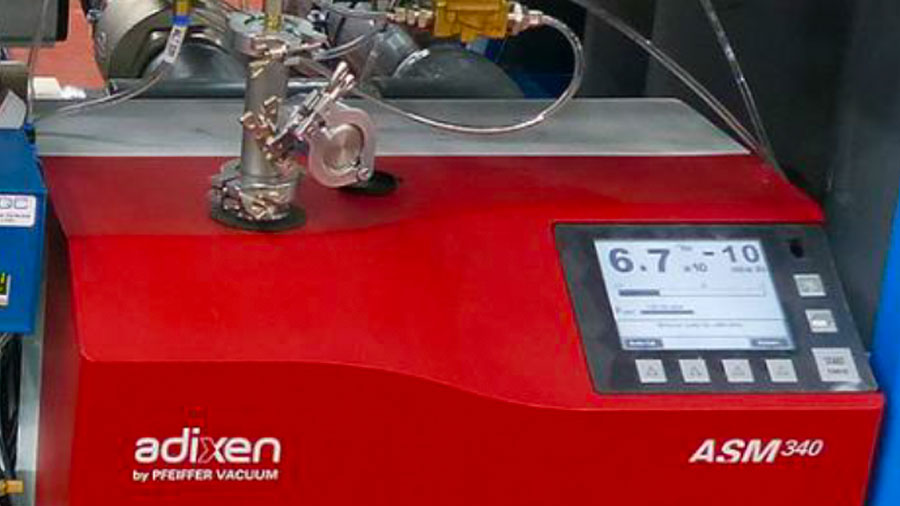 ARTIFICIAL INTELIGENCE FOR POWER PLANTS
Reduce Unplanned Downtime, Improve Plant Performance, Knowledge Management.
INSPECTION AND MAINTENANCE OF JETTY PILES
Jetty's are the most important part in any organization who imports or exports there product through sea. We generally take care of Jetty pipelines, but for jetty Piles, we have many options for Inspection & Maintenance. By combining our multi product solution, we perform Visual Inspection using high quality drone, NDT Inspection using Rope Access and rectification followed by protective coating.
Copyright Ⓒ 2019, Gulachi Engineers Pvt Ltd